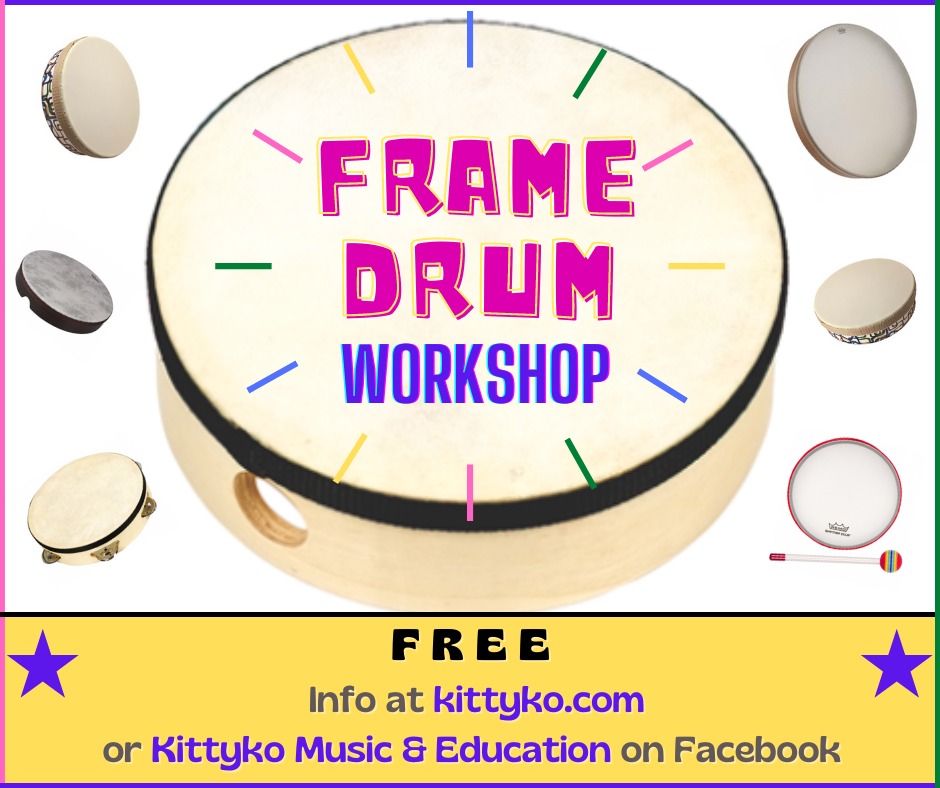 Why should kids take a FREE frame drum workshop with me (Kittyko)? I've played percussion for decades & I've studied with world renowned frame drummer, Glen Velez! 
Workshop drums are provided
Frame drums are easy to handle
They are in Bis-Man schools (so kids know them)
Play rhythm games
Play world rhythms
Make friends
No performance required (no pressure)
Positive and supportive
FIRST WORKSHOP:
Tuesday, June 7
11 am-12 noon
Sertoma Park (specific info given at registration
FREE REGISTRATION REQUIRED (limited number of drums)
To register, message, text, or call 701-516-31415
Workshops will be in local parks.
Limited to 10 participants per workshop.
Multiple workshops will be scheduled this summer.
New Song: STUFF WE DO WITH ANIMALS!
Positive Practice Tips for Young Children #1
Free Download: Kittyko Instrumentals