Kittyko is an singer/songwriter, educator, and curriculum designer. Her CDs and recordings are used in schools throughout the country to integrate arts into core curriculum subjects. Her performances are lively, action-packed, and interactive--when Kittyko is on stage, she is often surrounded by children singing, dancing, and playing instruments.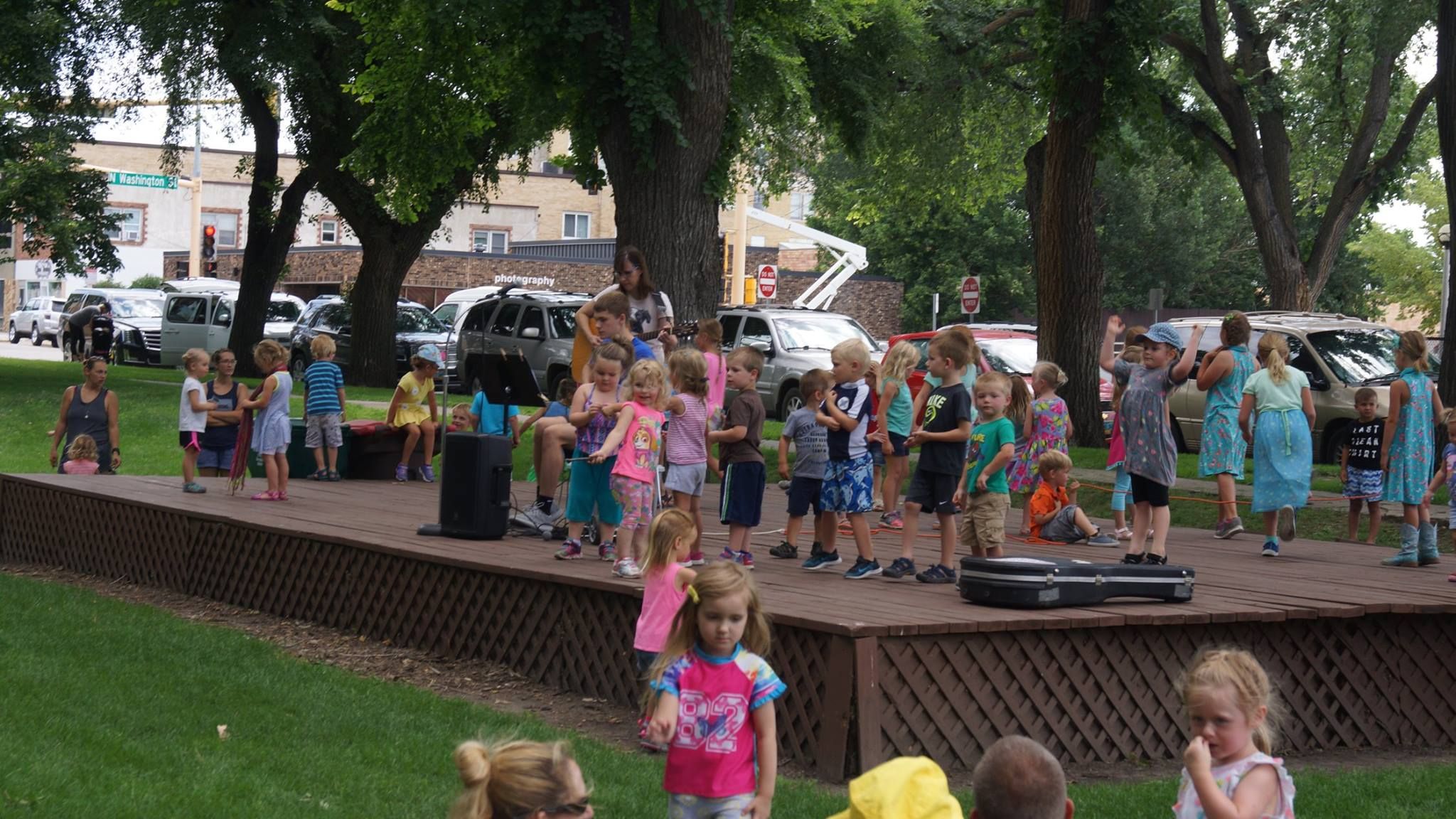 Kittyko's CD North Dakota Songs for Kids is a fun romp through the North Dakota countryside--from the Badlands to the concrete streets of Fargo...from a country auction to a time-traveling trip to dinosaur days on the prairie--Kittyko takes you there with irresistible rhythms, catchy melodies, clever lyrics, and non-stop fun. Her CD Who Let the Fly In? blends whimsical, catchy tunes with instrumentation that keeps things rockin' from start to finish.
Kittyko operates Kittyko Music, a music instruction and tutoring studio where she teaches music lessons like you wish you had when you were a kid! The Kittyko Music curriculum includes essential music fundamentals, but it doesn't stop there—Kittyko Music is a multi-media experience!
Students are encouraged to participate in Kittyko Radio, and Internet radio program produced by Kittyko and her students. Students can air recordings of their work (which they record as part of the lessons curriculum) or co-host an episode.
 
There's even a chance to be on TV! Kittyko and Friends television program offers students an opportunity to play music as part of television episodes aired on the local community access station, Dakota Media Access.
 
Students are also encouraged to join Kittyko for most of her community performances. During most summers, it's not unusual to see 20-30 of her students pop on stage here and there to join Kittyko for a song or two during a festival or street fair. 
Kittyko holds a master's degree in education and instructional design & technology. She designs and develops supplemental online material for each of her students. Each student has his or her own web page, complete with songs written specifically geared toward the student's strengths and challenges. 
To contact Kittyko, see the info and links below.
For information about music lessons, performances, residencies, and speaking engagements, contact Kittyko (Kris Kitko) at kittyko@kittyko.com or 701-516-3415.
To leave a message for Kittyko without using email, click ADD MESSAGE. When the "Name" box appears, you can just use your first name or initials...or even a made up name if you'd like!
| Board name | Topics | Last post |
| --- | --- | --- |
| You can talk about anything here. | 0 | |
| Leave a title here of a song you love! If you're an adult, what were some of your favorite songs growing up? | 0 | |